Long-term custom automatic coating production line Professional automatic fuel injection equipment manufacturers manufacturers selling hot supply Spraying production line manufacturers Supply fully automated coating production line coating equipment
Powder Coating Production Line
manufacturers metal coating production line company specializes in planning, design, manufacture, provide The whole plant clean, constant temperature, humidity automatic coating production line of large industrial companies. Long - term wholesale automated production line custom - made pipeline assembly line long - term wholesale automated production line customized pipeline assembly line.
Automatic coating production line
Automatic dust-free coating production line
Automatic 24-hour operation, large output, high efficiency, uniform coating, coating equipment than the average 3-4 times the output. PU / UV paint supporting the use of dust-free workshop production, effective control of product appearance quality, to meet customer demand for quality, enhance the company's products in the market competitiveness and won the customer trust.
[Automatic coating production line composition]
1). Rotating conveyor system; 2). Hand. Automatic electrostatic dust removal system; 3). Automatic spraying. Paint system; 4) Drying and cooling system; 5) UV (UV) curing system; 7). Constant temperature and humidity supply system; 8). Exhaust gas purification treatment system; 9). Centralized electrical control system;
[Automatic coating production line application]
Widely adapt to plastic, metal, wood, glass, magnesium alloy and other products (such as computers, cameras, mobile phones, MP3 and other shell, toys, LCD panels and cosmetics shell, pen shell, bottle caps and other crafts).
Automatic Spray Line
Features:
1. Electrostatic dust removal, spraying, drying, UV curing automatic assembly line operations, suitable for batch production, high yield, uniform coating.
2. Conveyor chain and rail contact point configuration bearings, with the precise track, running smoothly smooth smooth jitter.
3. Electrostatic dust removal system, imported high-voltage electrostatic generator, ion nozzle can be adjusted up and down before and after mechanical adjustment, with the product size varies, with the rotation of the work, dust without dead ends.
4. Automatic spray gun to achieve digital mass production, to replace the traditional high-cost paint method to improve the business of the ideal production efficiency.
5. Water curtain environmental protection spray room design, smooth air clean, spray room indoor baffle and spoiler carefully configured, so that chaos away from the workpiece, and quickly remove the pollution.
6. Drying the use of vertical hot air convection design, the top of the full hot air, from the track between the return air, the pressure of the air can effectively suppress pollution, and the temperature distribution, return
Air Filter
through the filter and then use, clean, energy saving.
7. UV curing room with multiple UV lamps, arbitrary adjustment of the distance and angle of exposure. Forced rotary mechanism to get uniform exposure of the workpiece, the intensity adjustable, UV lamp built-in filter lens to prevent excessive exposure to the workpiece, and to maintain the normal work of the lamp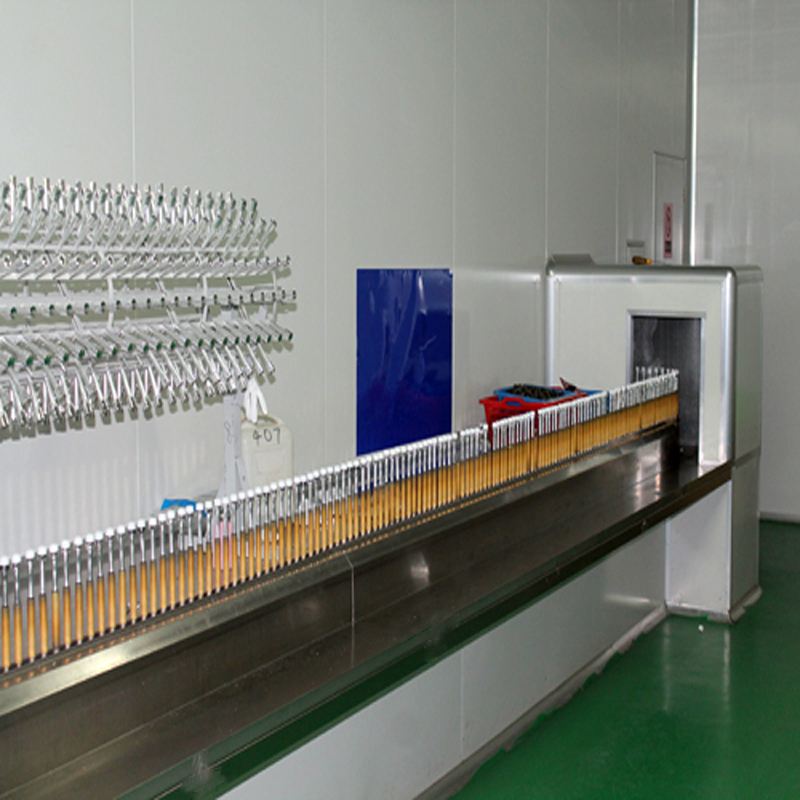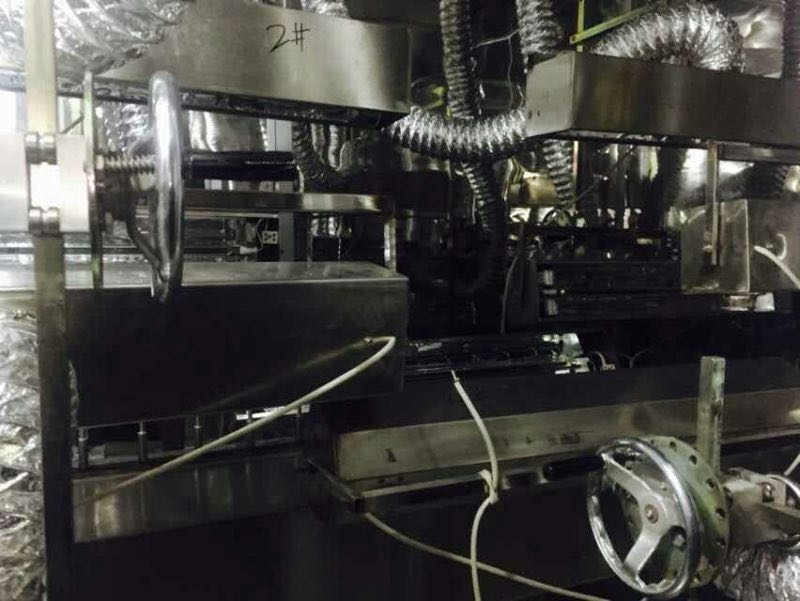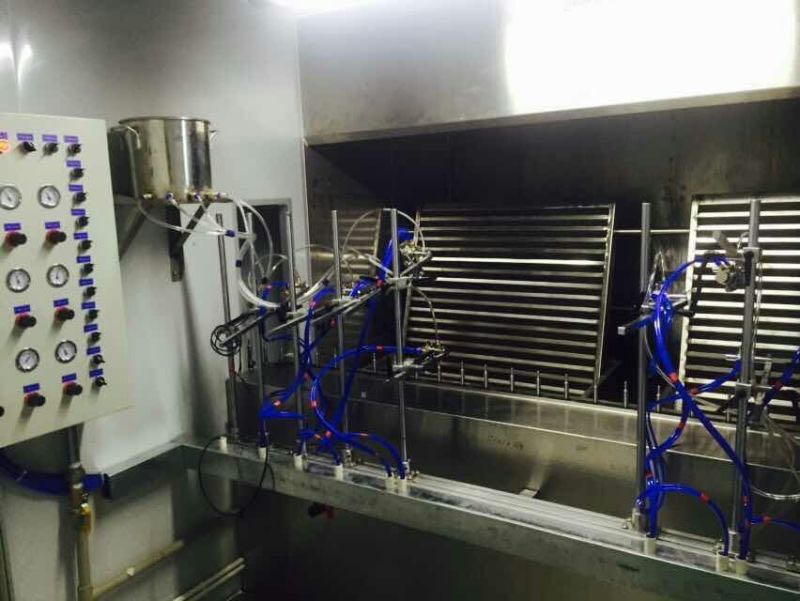 Looking for ideal Line Painting Machine for Sale Manufacturer & supplier ? We have a wide selection at great prices to help you get creative. All the Automated Paint Line are quality guaranteed. We are China Origin Factory of Automated Paint Systems. If you have any question, please feel free to contact us.
Product Categories : Fully Auto Spray Painting Line > Plastic Product Painting Line