First, automatic line conveyor
1. The fuselage is made of square and 2mm steel plate. The upper and lower pieces are made of 1.0mm stainless steel steel shield. The chain plate is made of ordinary steel plate. The rest is color steel shield, adjustable foot cup and other accessories. 2, the transmission chain with automatic line dedicated chain, the chain pitch P = 50.8mm, wheel diameter 35mm, its tensile strength, wear and corrosion, long life and so on. 3, power: 1HP motor and domestic reducer, 1HP frequency converter and transmission wheel, tension system. 4, the movement speed: 1-14m / min adjustable. 5, the rule with materials with aluminum alloy, spacing 50.8mm and irons (some spare). 6,25 mm 22 teeth finishing gear and bearing matching.
Second, automatic electrostatic dust removal system
1, the system is used to remove the static adsorption of dust on the surface of the workpiece, the machine static system into the high voltage, the high voltage electrostatic field generated from the electrostatic blowing nozzle blowing air is ionized, the air blows the workpiece, and the workpiece surface Of the static charge, which will be attached to the surface of the dust removal, the exhaust fan away, the machine is suitable for the removal of plastic parts attached to the solid dust, the dirt effect is not good, the machine can not be used for wet or flammable and explosive gas Environment, 2, the tank body made of 1.2mm stainless steel, side plate made of 1.0 stainless steel plate.
Third, the automatic sprinkler Lian cabinet: (with spray paint machine)
1, W2.4mxD2.0mxH1.96m 2 sets
a. Chassis: 50x50x1.5 galvanized square through production, with M16 galvanized feet;
b. The sink is made of SUS-201-1.5mm stainless steel plate;
c. side plate, roof: SUS-201-1.2mm stainless steel plate production;
d. Back: SUS-201-1.2mm stainless steel plate production, with a large size clean mouth;
e. water board: T = 1.2mm stainless steel plate, three curtains;
f. water pump: vertical 3HP pipeline pump, PVC pipe;
g. Filtration: 8mm diameter stainless steel plate;
h. lighting: 40W double explosion-proof lights, each 2 sets;
i fan: 5.5KW washing machine centrifugal fan; 2 sets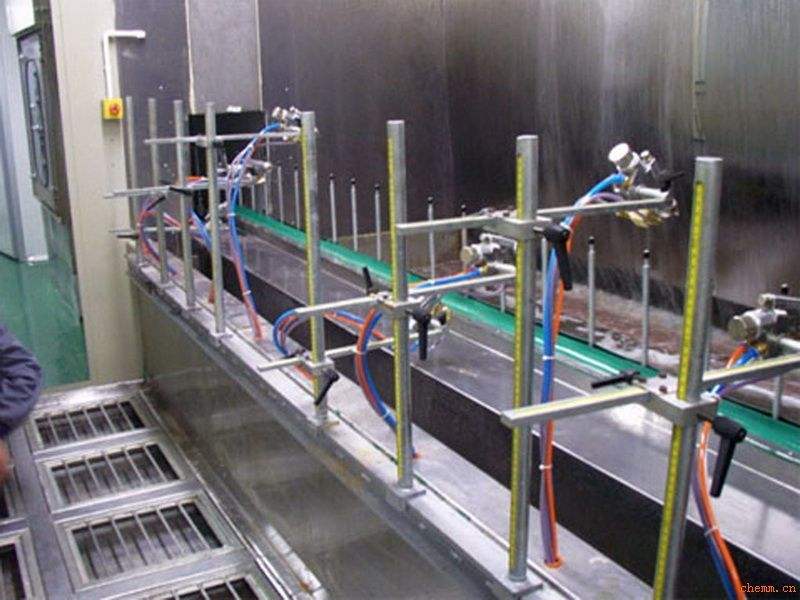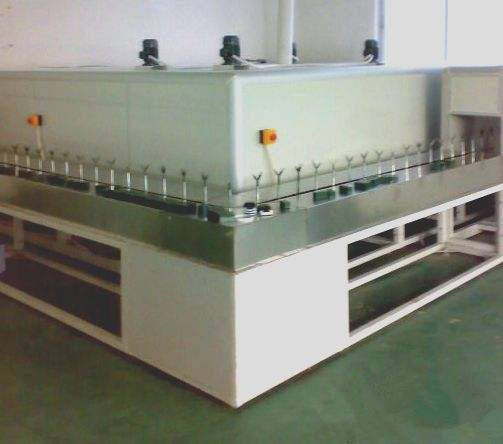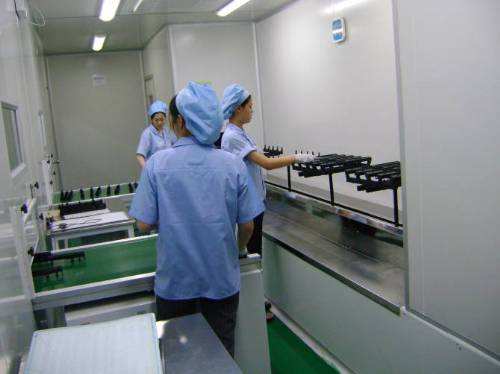 Looking for ideal Automatic Painting Lines Manufacturer & supplier ? We have a wide selection at great prices to help you get creative. All the Automatic Spraying Lines are quality guaranteed. We are China Origin Factory of Automated Paint Booth. If you have any question, please feel free to contact us.
Product Categories : Small Auto Spray Painting Line > Mini Circuit Auto Type