We are professional manufacturer for Paint Coating Line, Automatic Spraying Line, Spray Painting Line, Automatic Spray Painting Line, automatic Uv Spray Line , robot coating line. get solution for Paint coating line manufacturing, installation, operation process training, coating skills guiding,maintentance.
We exported to USA, India, Gemary, Egypt, Spain, UK, Sudan, Pakistan, Indonisia, Singapore, Malaysia etc. Happy cooperation with all the customer in quality product, onsite installation guiding, technology opeation training and skills share in coating field.
Own design & manufacture & selling Auto painting equipment for glass bottle, like brand wine bottle, cosmetics packages ,perfume bottle etc. fruitful experience in manufacturing and installation for fully Automatic Spray painting Line in glass product field. we get solution for your full technology support in operating the line and skills for making better quality product coating.
Example plan for automatic spray painting equipment/Auto Spray Painting Line for glass bottle.
Designed condition required:
Factory space
spray painting equipment/line specification :90 degree tunning guiding wheel Φ240mm, back turning 1800 degree Φ 300mm wheel
Line speed : 1-25M/min, frequency conversion and adjustable
Heat sourcing: heating tubes
Curing Oven temperature: 0-100℃ can be adjustable.
Power: AC380V 50HZ 3 phase
Lighting:AC220V 50HZ single phase
Power control:AC220V (transforming in the power box)
Compressor supply: :0.6±0.05MPa
Whater preasure :0.1MPa(1.0kg/cm2 above)
Spindle :44.45㎜
23pcs spindle per 1 meter
Line length:56m
equipment total power : 80KW
Auto Spray Painting Equipment production process:
Labor loading productions→electrostatic dust free---flame treatment---UV base coat,top coat spray booth→heating leveling→light curing---unloading for vacuum metallizing.

Electrostatic Dust Free Booth
Dimension: W1200mm*D1700mm*H1800mm
Flame treatment booth
Booth Dimension : W1200mm*D1700mm*H1800mm
UV base coat top coat spray booth
Water curtain booth :
Dimension :W3000mm*D2400mm*H2400mm
Spray gun systems:
Spray gun:WA-101 model(1.3 nozzle)
Rotation sstem
Solenoid valune spray gun control
Rotation type: belt rotation , front and back rotation function,crocking resistance , frequency conversion adjustable.
Heating leveling oven
IR lamps for heating
oven hight :800㎜
Temperature adjustable : 0-100℃
Chainlink passway:600㎜
Electricity control system
Brand component.
Equipment Material:
stainless steel .
The equipment without including air supply ,exhaust pipes, deducting compressor etc.
Payment terms: 35% TT deposit, 65% TT balance before shipment.
Installation onsite support: 2 engineers for guiiding.
Glass bottle spray painting operation skills :
1, Explain the spray tips and precautions.
2, the air pressure is best controlled at 0.3-0.4 MPa (3-4 kg force / square centimeter). Pressure is too small, poor paint spray, the surface will form pitting: pressure is too large and easy to hang, and the mist is too large, both a waste of material and affect the health of the operator. In this case,
3, the nozzle and the surface of the general spacing of 200-300 mm is appropriate. Too close to easy flow hanging; too far paint mist is not uniform, prone to pitting, and the nozzle from the surface of the far paint mist in the way of flying waste. The specific size of the interval, should be based on the types of glass paint, viscosity and pressure to adjust the size of the appropriate. When the air pressure, the distance can be a little bit, the pressure can be close to a little hour; the so-called far point is a little far between the 10 mm -50 mm range of adjustment, the pressure is too small, If this range is exceeded, it is difficult to obtain a desired paint film. In this case,
4, the gun can be used for up and down, left and right movement, preferably 10-12 m / min speed of uniform action, the nozzle should be straight to the surface coating, minimize oblique spraying. When sprayed to the surface at both ends of the gun, the gun button to quickly trigger the pine look, so that paint mist, due to the two ends of the surface, often to accept more than two spray, is the most likely to cause sagging place. In this case,
5, when spraying under a pressure to suppress a 1/3 or 1/4, so as not to leak leakage phenomenon. In the quick-drying paint spray, the need for a spray in accordance with the order. Fill spray effect is not satisfactory. In this case,
6,The automated spray shop is recommended for production in a sealed environment, especially in the case of UV spray production. The workshop needs to be dust-free spray booths and dust-free curing furnaces to prevent dust from falling on the product surface and affecting the product's pass rate.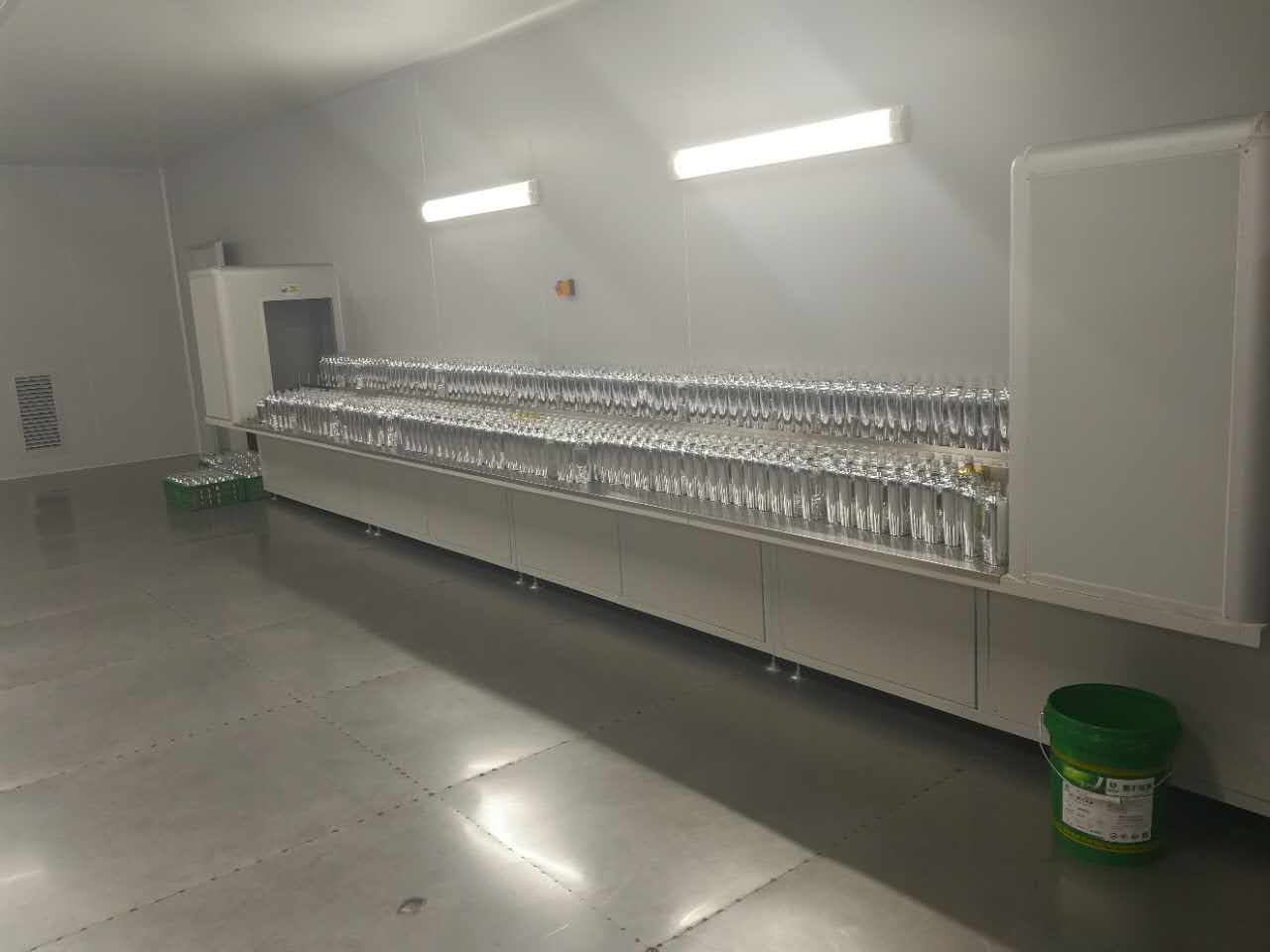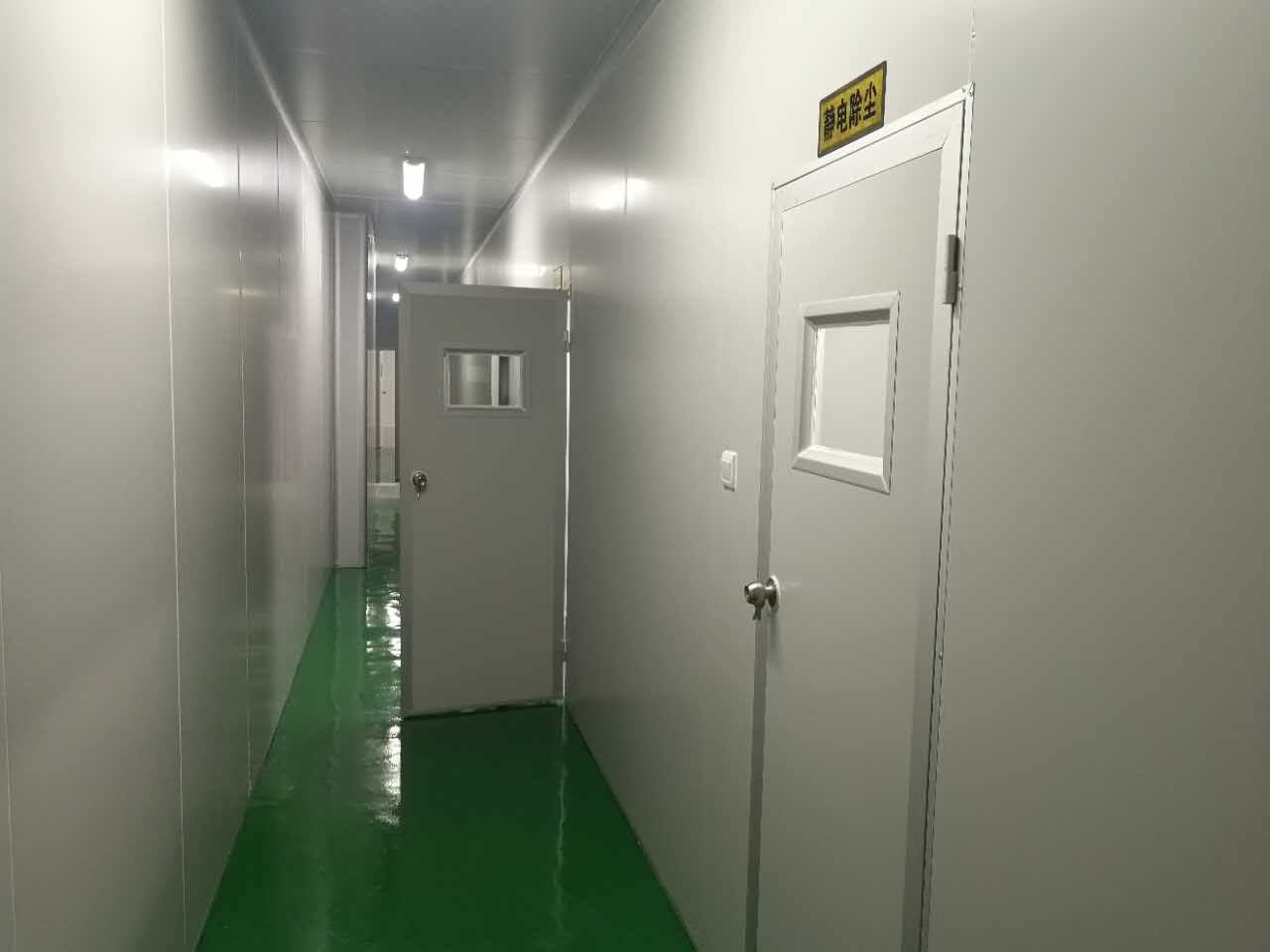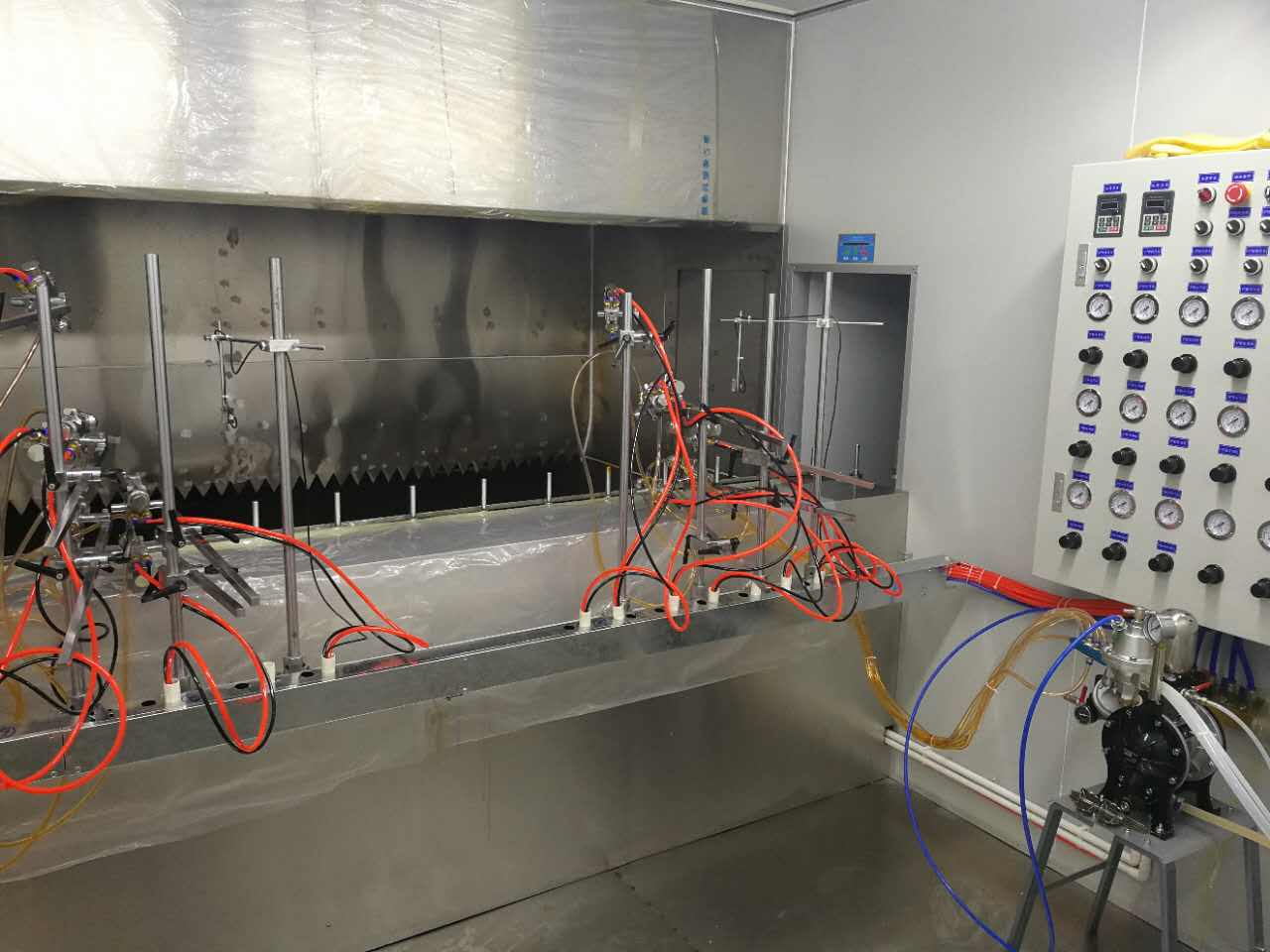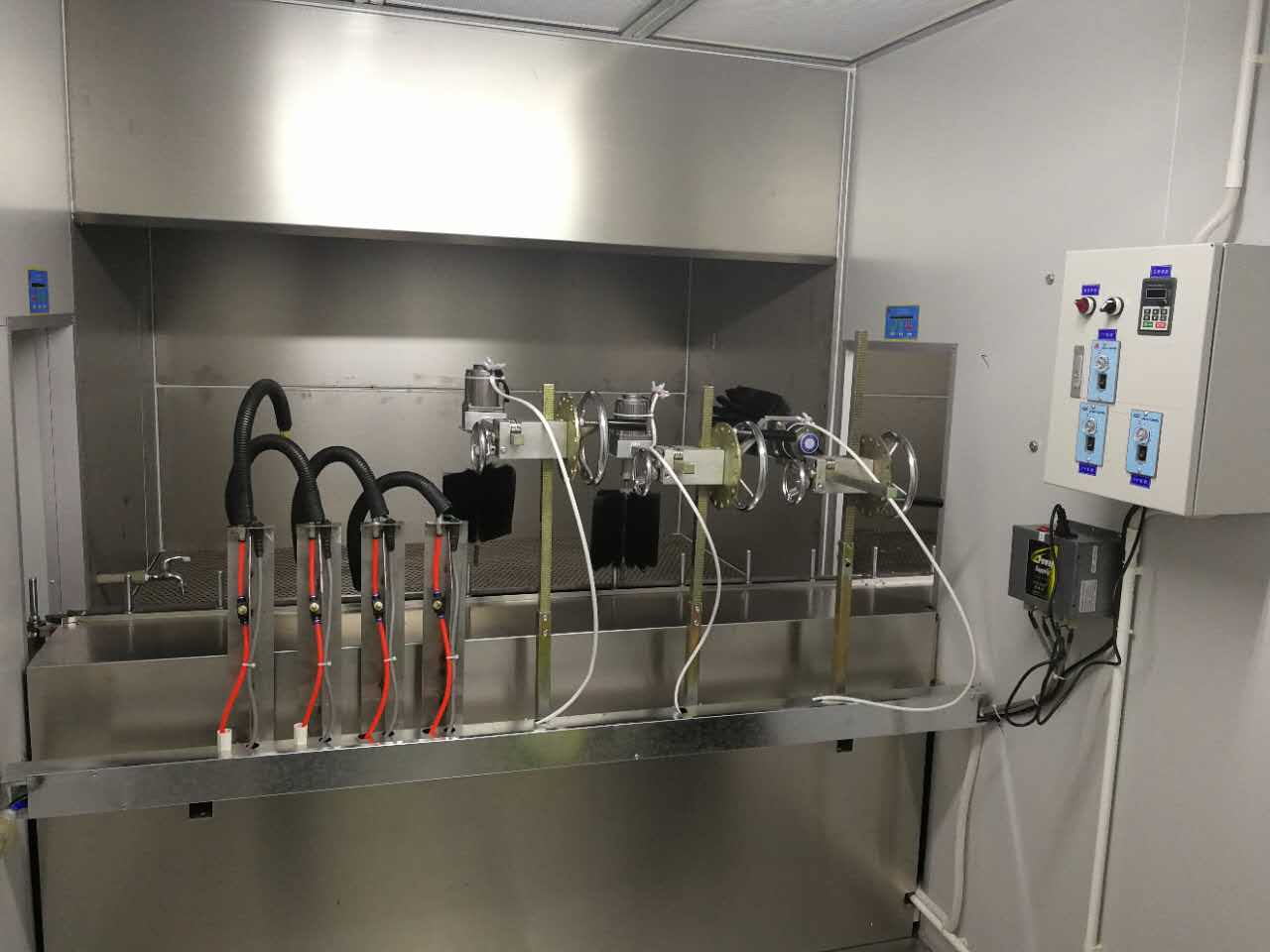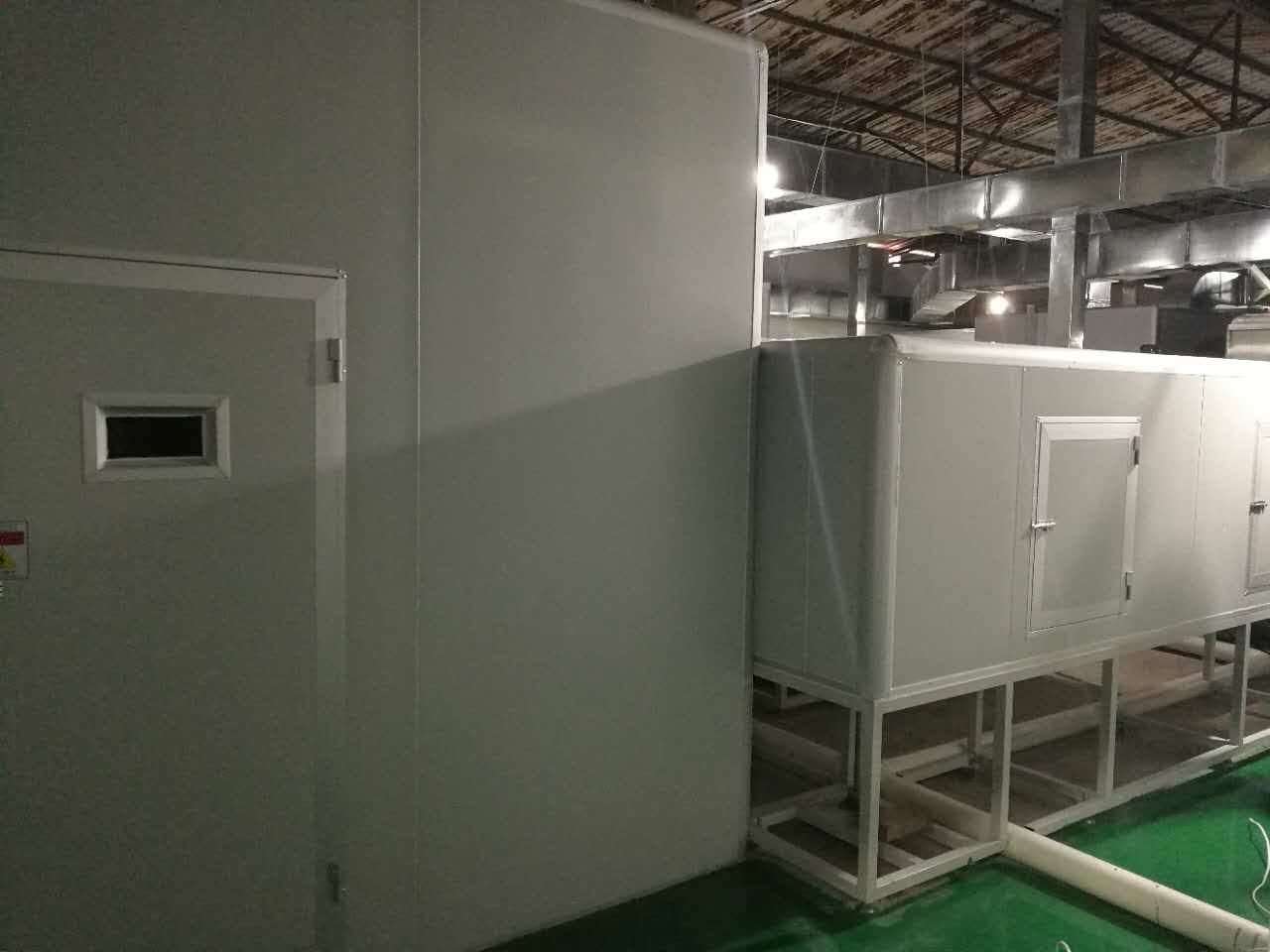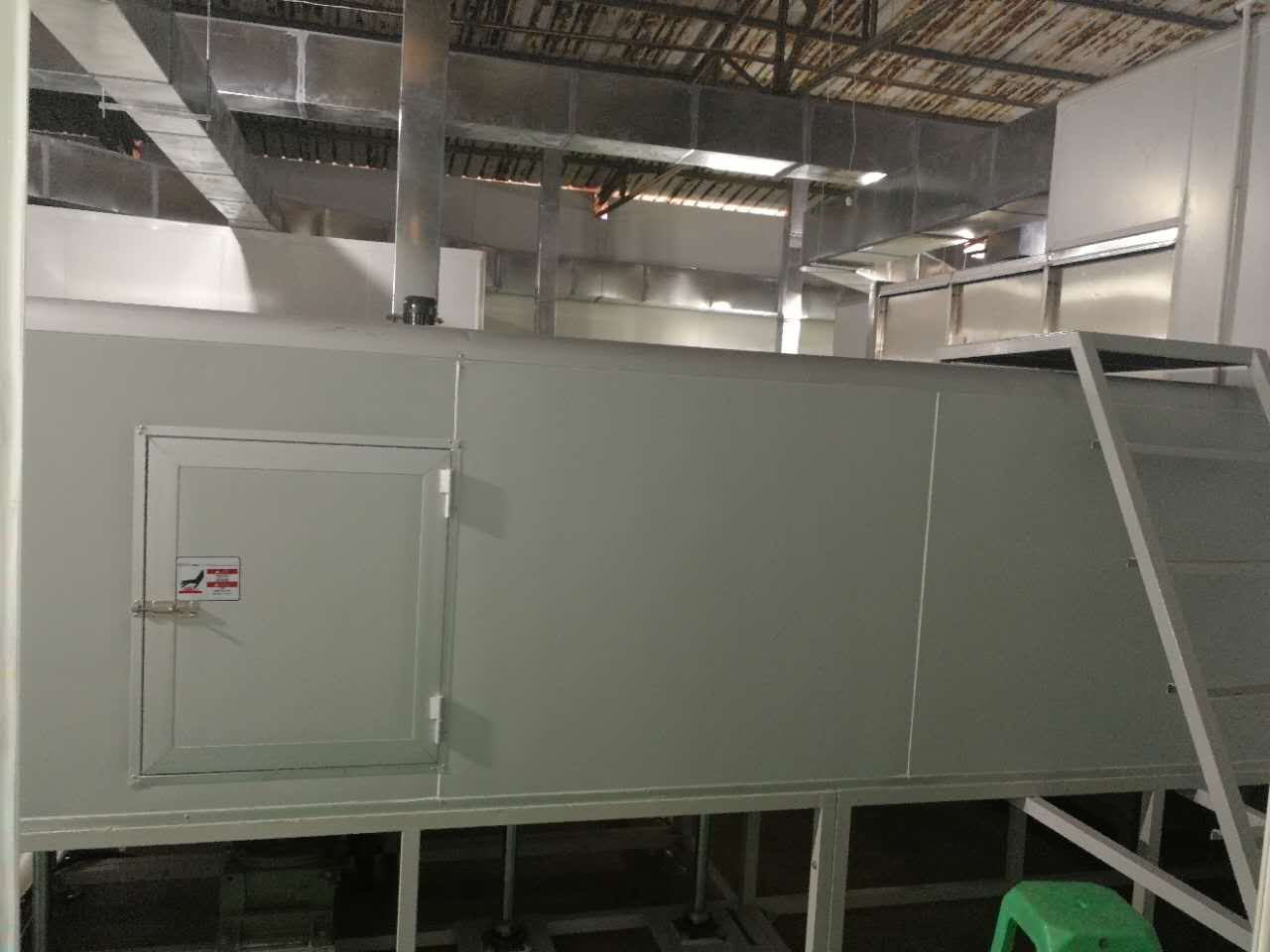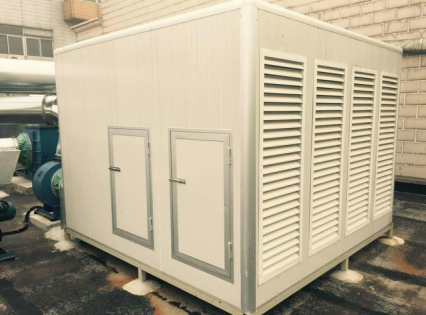 Looking for ideal Paint Coating Line Manufacturer & supplier ? We have a wide selection at great prices to help you get creative. All the
Automatic Coating Line
are quality guaranteed. We are China Origin Factory of Spray Coating Line. If you have any question, please feel free to contact us.
Product Categories : Fully Auto Spray Painting Line > Glass Product Painting Line